Last night I was watching the new Hollywood movie called << Girl's trip >> with my homeboy on the sofa, we enjoyed and laughed a bit then I suddenly realized something, that the movie isn't just a fiction, it is everyday life happening. In this movie, the bestselling author in NYC had her most successful career and her beloved husband was also working with her for a successful TV show, everything seems so perfect however later on she found out from girlfriends that he is cheating on her on a younger woman who had his baby. I guess until then we all know what she is afraid of and what she isn't sure about.
That, she is afraid of left alone and being alone forever, she is afraid of losing her " love of life", she isn't sure if she is worth it, she isn't sure if she could ever believe any man or fell in love again, and most importantly she is not sure if she could ever stand up strong for herself.
We all been there and done that, I know that many of us had similar bad relationship experience from the day we fall in love. However, after all these years, haven't we all learned something through either drama TV shows or our own real life? What do we need to do when our partner is cheating on OR has been cheating on us?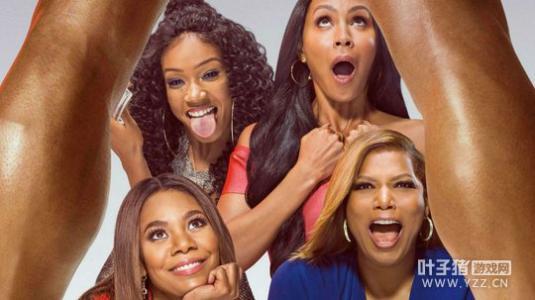 Here are the 3 things you need to seriously follow, and more importantly, ACT ON IT .
1.Leave things behind, Past is the Past. This is something we always find difficult to overcome, we often choose to remember the things that are no longer existed, the romantic day we got the first red roses, the night we had the most amazing sex, the special day you felt that you will never meet someone like that ever again. We were all sort of played by our own feelings and emotions and starting to forget about the present situation. So when we felt hurt because we never thought we would be the one got cheated on, then it's time to clean up the mess mind. Stop being so weak and start to do something else, make an easy actual plan for the next. IT'S TOTALLY OK to feel awful and cry a river at the first couple of days, weeks or even months but after all these time, you need to leave things behind and let the past stay in the past. Cause we all know no one could move forward if they always let the past control them.
2.Stay cool, Stay strong, don't lose heart. I totally understand that some of you might say, I can't do anything because my life feel so dark right now, I can't see anything in the future. My life is totally a mess and I don't know what else I could do but feel like a piece of S**T. OK, believe or not, sometimes it is exactly why they choose to cheated on your except some of their own reasons, they've already learned from small things about you that you are not sure about yourself at the first place, so it is A turn off when a man see that side of you. Everyone wants to find the light of life not the baggage of life. There must be something wrong between the two of you, but if the problem simply can't solve then it most likely the way it supposed to be. Whatever it is, Be cool, stay strong and don't lose heart to yourself is the best attitude you need to have.
3.Don't wait up, keep moving forward. BE YOUR OWN ADVENTURE. Time is the only thing in this world that never waits. So when in a moment of life that tells you to stay true and listen to your own heart beats, it is to say that whatever the place you are in right now, you need to find ways to being busy, make your own life a purpose, find ways to understand that the meaning of life isn't to wait someone that no longer love you in action but only some sweet bulls**x. You need to keep your head high, because you are damn special. If you haven't found yourself yet, keep looking, keep discovering. Be your own adventure even if you feel like the world doesn't want you.
BE YOUR OWN UNIVERSE, LADIES !