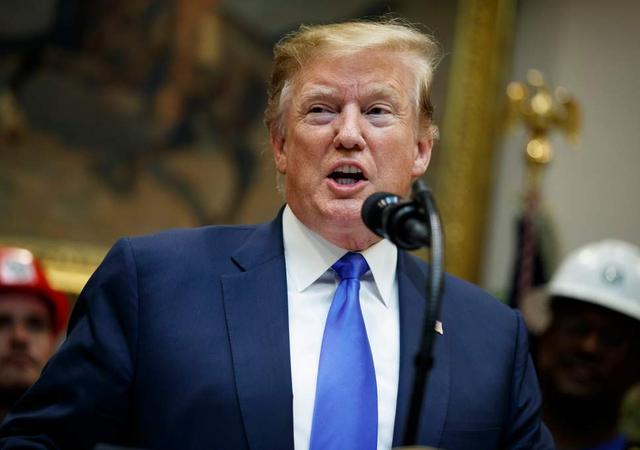 Donald Trump has apparently accused the UK of conspiring to help the Obama administration spy on his presidential campaign, saying "when the truth comes out, it will be a beauty!".
The US president promoted the conspiracy theory on Twitter by quoting a right-wing US news organisation's headline, which according to Mr Trump read: "Former CIA analyst Larry Johnson accuses United Kingdom Intelligence of helping Obama Administration Spy on the 2016 Trump Presidential Campaign."
Mr Trump added: "WOW! It is now just a question of time before the truth comes out, and when it does, it will be a beauty!"
GCHQ, the UK government's chief digital spying organisation, branded the allegation "utterly ridiculous".
"As we have previously stated, the allegations that GCHQ was asked to conduct 'wire tapping' against the then President Elect are nonsense. They are utterly ridiculous and should be ignored," the agency told Reuters.
The claim, which has been repeatedly rejected by the UK, appears to stem from Mr Johnson, a former CIA analyst who is a longtime critic of US intelligence and a defender of Russia.
Mr Johnson has previously falsely claimed the CIA, and not Moscow, may have been behind the hacking of the Democratic National Committee, and has frequently appeared on Russian state media to reject US intelligence conclusions of Russian interference in the 2016 election.
Mr Trump's tweet followed one last month in which he suggested Britain had invented Russian election interference in order to "bait" the US into taking a hard line against Moscow.
Trump 'repeatedly complains about Obama having more Twitter followers than him'
And in 2017, Mr Trump made similar claims about Britain after Fox News aired comments by a guest who alleged British intelligence services had spied on his campaign.
The president, who has access to information provided by the world's most powerful intelligence agencies, later told reporters "you should be talking to Fox" when asked about the false claim.
Mr Trump's latest peddling of a conspiracy theory involving the UK comes just 40 days before he is due to arrive in the country for a state visit.