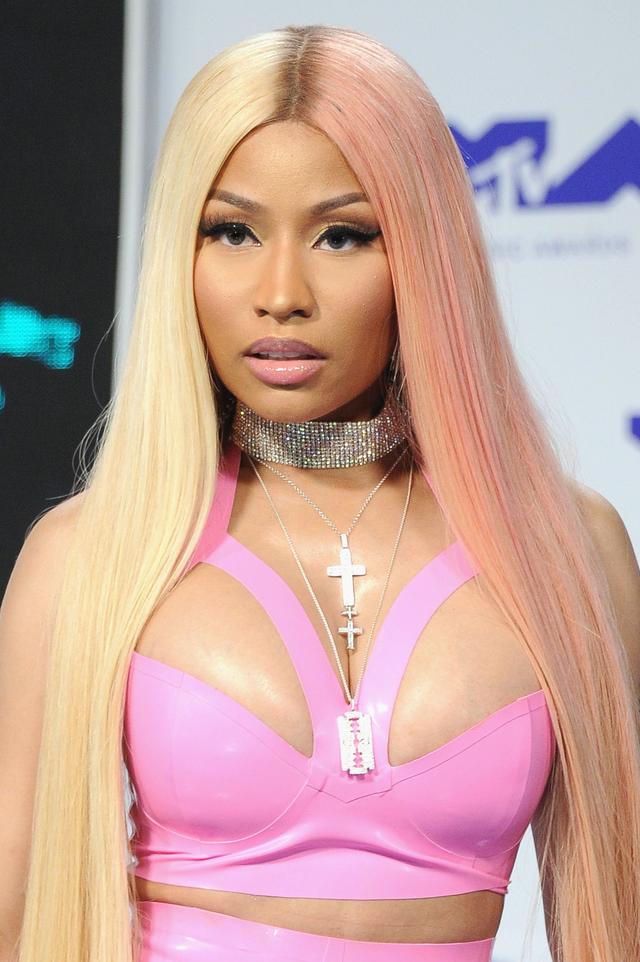 Aside from Ariana Grande tweeting and deleting, and Jennifer Lopez's Motown tribute, the Grammys were relatively beef-less. That is, until BET got involved and tried to shade Nicki Minaj when Cardi B won the award for Best Rap Album. Now, Nicki is coming for them, and you wouldn't want to be on the other side of her tweets today.
When Cardi's win was announced, BET decided it would be a good idea to mention that Nicki lost with a pretty rude since-deleted tweet. They wrote, "Meanwhile, Nicki Minaj is being dragged by her lace front," which is a weird choice considering Nicki and her Young Money partner Lil Wayne were set to perform at the BET Experience Concerts in June.
You might have chuckled or fully fell out laughing when you read that tweet, but Nicki sure didn't. When she saw it, she retweeted a fan and added, "Young Money will no longer be a part of the BET Experience or award show." Yikes.
QUEENYoung Money will no longer be apart of the BET Experience or award show. Summer Tour dates dropping soon
What followed was a full-on BET roast, and Twitter had front row seats.
She started retweeting followers and saying, "Get your refund ASAP," and "Meanwhile, BET is being dragged by their lace front," referencing everyone calling out the TV station.
QUEEN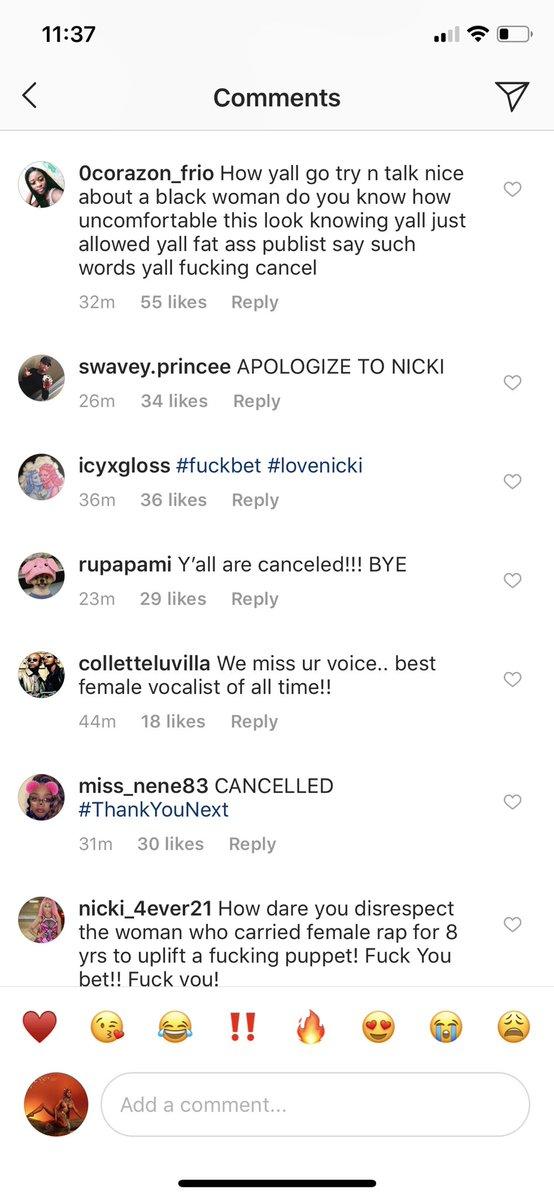 Meanwhile, BET is being dragged by their lace front.
QUEEN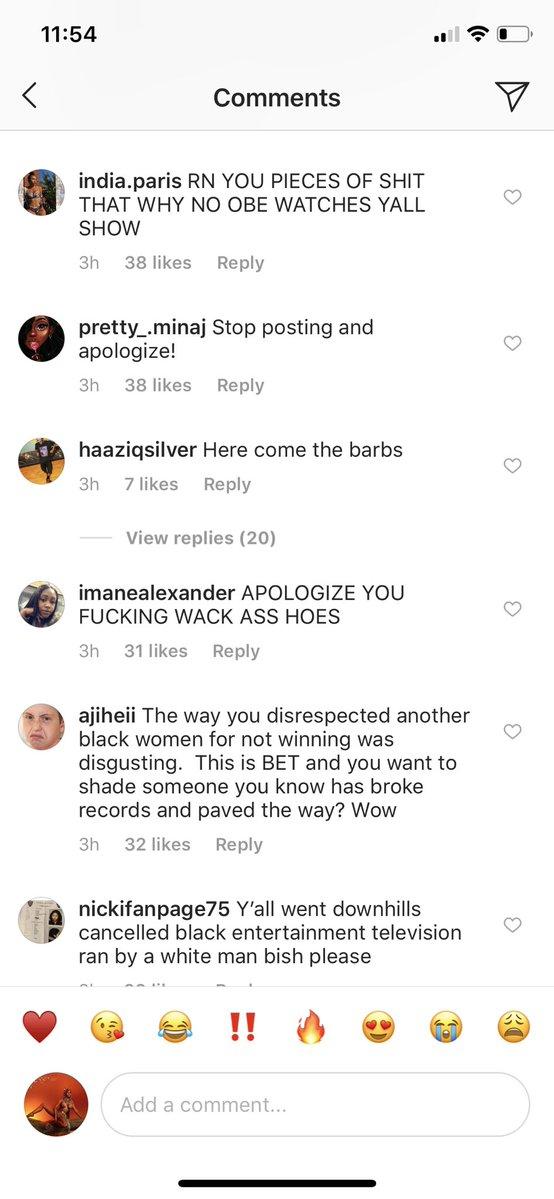 QUEEN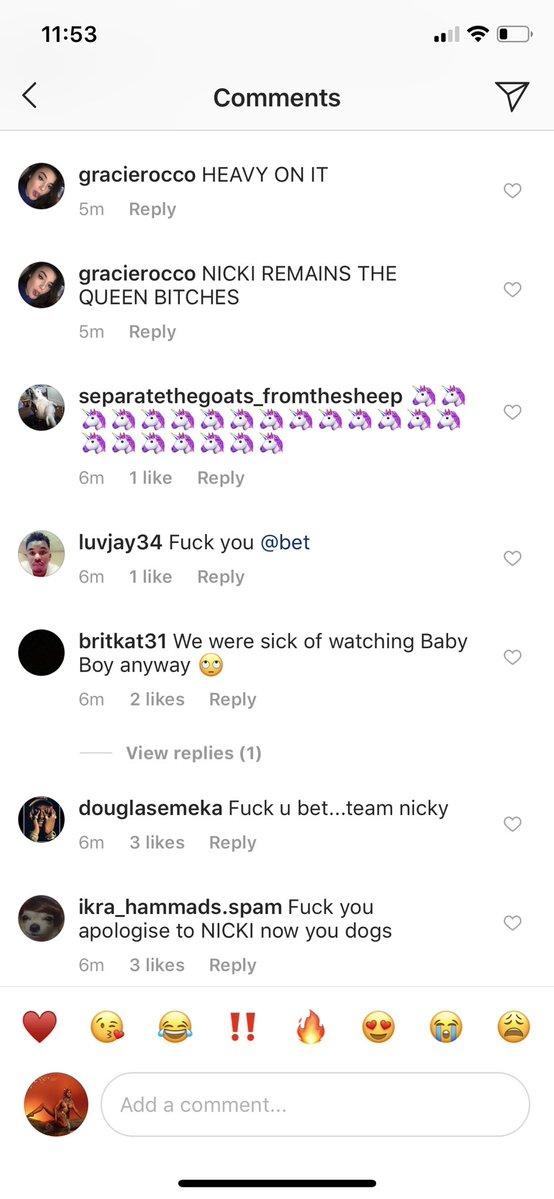 Dang @bet still getting dragged by that lace
Acknowledging the fact that they really messed up, BET issued an apology and said the tweet was "unauthorized." The statement read:
"BET loves Nicki Minaj. We have supported her from the very beginning of her career and will continue to do so moving forward. Nicki has paved the way for so many performers and has solidified her place as one of the most powerful figures in the music industry.
Unfortunately the respect we have for Nicki was violated by this post that should never have been written. The post does not reflect how we feel about Nicki. And further does not reflect our company values. We deeply apologize for the hurt, disappointment and confusion that this post has caused. We are committed to doing everything we can to address the situation.
We are also conducting an internal audit to assure these types of posts are not published again. We have apologized to Nicki and her team. The post has been removed and we have taken additional appropriate action. We understand Nicki's position and look forward to continuing our dialogue with her. Finally, we apologize to all of her fans. This should have never happened."
And just a couple hours ago, Nicki thanked her fans for their support before saying she's coming for Grammys producer Ken Ehrlich next. Buckle up.
QUEENI can't thank you guys enough for all the love & support you continue to show me. To everyone who said something sweet, thank you. Whether I read it or not, I felt it. From the bottom of my heart. I love you so much. So so so soooo much. Stay tuned.
QUEENI pissed off the same man Ariana just called out for lying. Grammy producer KEN. I was bullied into staying quiet for 7 years out of fear. But I'll tell my fans the REAL on the next episode of #QueenRadio they deserve the truth. Also, CONGRATS to everyone who won last night.