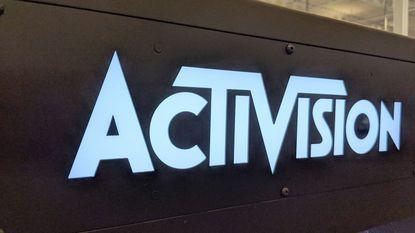 Shares of video game company Activision Blizzard Inc. fell as much as 5% Monday morning in the first full day of trading since a report said the Santa Monica firm planned to announce layoffs Tuesday.
Bloomberg reported Friday evening that the planned cuts come as the company faces slowing sales. Citing an unnamed source, Bloomberg said the layoffs could number in the hundreds and were intended to centralize functions and boost profits.
Analysts expect Activision's sales to decline by about 2% this year, to $7.28 billion. The company is to report its fourth-quarter earnings Tuesday.
In response to questions about potential job cuts, an Activision spokeswoman told The Times on Monday morning that the company doesn't comment on "rumors and speculation."
Activision stock was down 5% to $41.22 at 8:06 a.m. PST.
The game maker, one of the largest in the world, acknowledged during a November conference call that some of its key titles, such as "Overwatch" and "Hearthstone," were seeing flat or declining numbers of users.
In January, Activision and Washington-based game developer Bungie said they would end their partnership, with just one year left to go on a 10-year contract. The companies said in a joint statement at the time that Bungie would assume full rights and responsibilities for the "Destiny" franchise.
The split came as Bungie struggled to meet Activision's schedule — in the original contract, Bungie said it would release new "Destiny" games every two years, with the first coming in fall 2013. However, the first installment actually shipped a year later than expected, with a second title going live in late 2017.
Activision has also seen a number of executive departures over the last year, including Eric Hirshberg, chief executive of Activision Publishing, and Mike Morhaime, the longtime head of Blizzard.
On New Year's Eve, Activision said it was firing chief financial officer Spencer Neumann shortly before he took the same position at Netflix Inc. Tim Kilpin, a toy industry veteran recruited to lead Activision's consumer products division two years ago, retired this month.
Bloomberg contributed to this report.