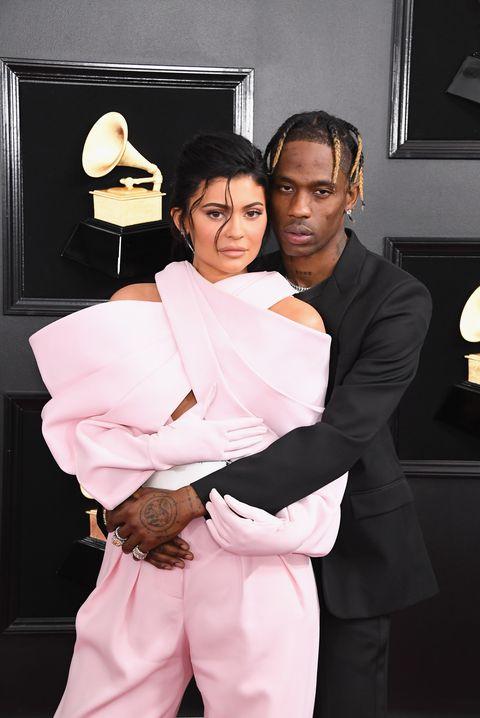 Based on all the drama that happened beforehand, this year's Grammys were bound to have their fair share of awkward moments. Thankfully, the ceremony didn't disappoint.
From awk red carpet interviews to a man with his fly down on the stage (yes, seriously), here are the best of the worst moments from the 2019 Grammys.
Ryan Seacrest and Charlie Puth's very awkward red carpet interview.
When Charlie got to the red carpet for his interview with Ryan, he seemed either not super interested in chatting or maybe he's just a little bit monotone, but either way there were some cringey moments in the interview. People on Twitter thought it was Ryan's fault, mostly.
CruzWhy are Ryan's interviews coming off really awkward? It seems like he's trying too hard, for someone that's been in the game for so long...#Grammys
Ryan's interview with Bebe Rexha.
In the run-up to the Grammys, Bebe was very open about the fact that designers wouldn't dress her because of her size, so after conducting an entire interview with her about this issue, Ryan forgot to ask her who actually made her dress. He forgot! To ask! Nope.

Heather & JessicaAre you kidding me, @redcarpet? Seacrest did a whole interview with Bebe Rexha about how no one would dress her, and she lists designers who reached out after she made it public, and NEITHER OF THEM ID'd who actually got the job?!? That's bad all around. -H #Grammys
FYI, it was Monsoori, and it was beautiful.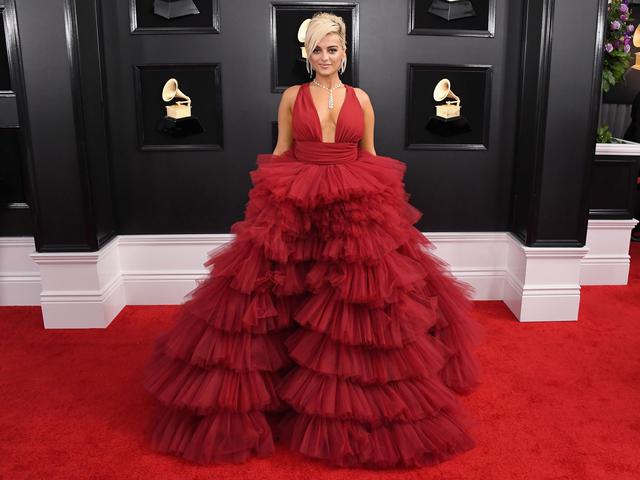 Steve Granitz
When Lady Gaga had to call out Ryan.
Okay! Another awkward Ryan moment. Basically, Ryan made a statement to Gaga, pointed the mic at her, and Gaga was like "Ummm...you didn't even ask me a question." It was awkward! Later on in the interview, she made this face. Bad news all around.
Lady Gaga AlertsWatch Lady Gaga's hilarious interview with @RyanSeacrest @enews at the #GRAMMYs res carpet where talks about her #BAFTA, #GRAMMYs and #Oscars . Wait for the end
When Kylie and Travis walked the red carpet...late.
Matt Winkelmeyer
The entire Alicia Keys/John Mayer presentation.
When Alicia got up to present the award to Childish Gambino, not only did a production guy accidentally photobomb the shot, but afterward, John and Alicia had a very awkward "which way do we exit?" moment. They gave the award to the wrong person. It was a whole thing.
Dave ItzkoffMe in literally any public setting
Alexis MitchellThat was an awkward moment with the #Grammys production crew, Alicia Keys and John Mayer
Alicia accidentally called someone a mongol.
When Alicia was talking about about Clarence Avant, she accidentally called him a "mongol" instead of a mogul." Awkward!! Very awkward!
abduldid alicia keys just call this man a mongol
They misspelled Kacey Musgraves' name.
Ugh, in one of the opening graphics, the Grammys misspelled Kacey's name. They wrote it "Kasey" instead of "Kacey." Not cool, guys!
Christian SnowTHEY SPELLED @KaceyMusgraves' NAME WRONG IN THE INTRO. I AM NOT FUCKING OKAY WITH THIS. #GRAMMMYs
Cardi B danced her diamonds off.
Cardi performed her hit song "Money," and literally as she sang about the diamonds on her neck, her diamond necklace popped off. She recovered like a pro, though. 10/10.
Nicole PerezCardi B is a whole MOOD #grammys #Grammy2019 #GrammyAwards
Shay Mooney may have had an open-fly situation.
When the lovely gentlemen of Dan + Shay got up to present the award for Best Rap Performance, one of them, Shay Mooney, seemed to have something awkward happening with his fly. He's on the right here.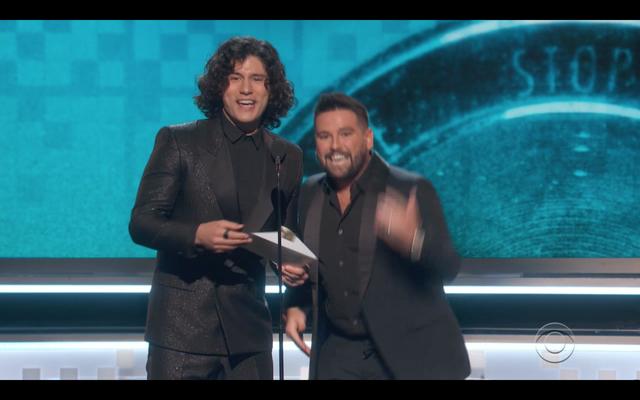 The Grammys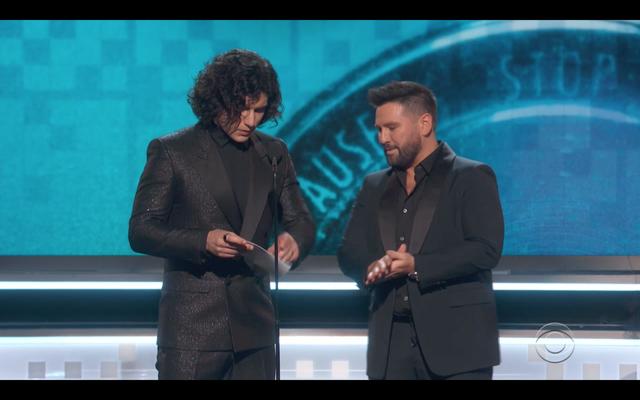 The Grammys
Drake's speech got cut off.
Drake, who famously beefs with the Grammys on the regular, won Best Rap Performance. So he started to talk about how at the end of the day, people don't really *need* awards. The Grammys promptly cut him off. Yikes.
Eric DiepDrake getting cut off during his speech for Best Rap Song for God's Plan lol #Grammys
Lady Gaga's entire performance.
Let's just say people weren't loving it. Or, rather, they just didn't know how to feel about it.
Kristin HurdNo disrespect to #LadyGaga bc I think she is a very talented artist and an amazing vocalist. However, my neck literally hurts from watching her throw her head back-and-forth like that. #GRAMMYs
When Alicia Keys was live but didn't know she was live.
So basically, the show came back from break and no one realized it. Alicia was on-stage, just doing her thing, while the camera was on her and she had no idea. Thankfully she was a total pro about it.

S A OThe production on the Grammys has been...interesting... Alicia Keys has been stood on stage not knowing she was live two times too many

Caitlin S.Alicia Keys didn't know she was live just now and was being as delightful "off camera" as she is on. @aliciakeys #GRAMMYs
Alicia's closing comment.
After Kacey Musgraves gave a very moving thank you speech for her Album of the Year win, instead of closing with a moving comment of her own, Alicia Keys said, "If you need something to ride home to, check my IG." Whatever that means!