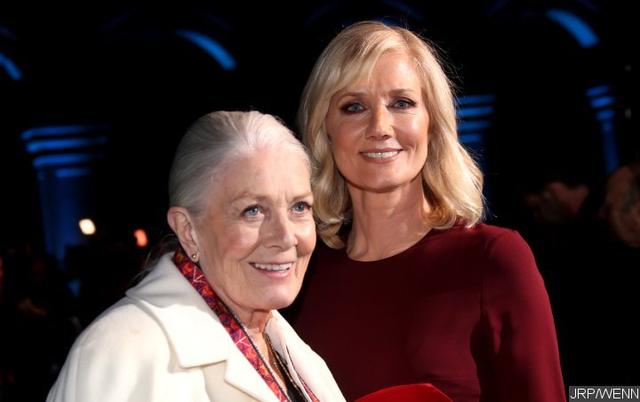 The film adaptation of Henry James' novella will be the fourth time the 'Letters to Juliet' actress teaming up with her actress daughter, Joely Richardson, onscreen.
AceShowbiz - Vanessa Redgrave and her daughter Joely Richardson have joined forces for a new movie adaptation of Henry James' "The Aspern Papers".
The novella has been a mainstay for the Redgraves for decades - Vanessa's father, Sir Michael, adapted the book for the stage and played the male lead, and the actress portrayed the role of Miss Tina onstage decades later.
Now, Vanessa is set to play Juliana Bordereau in the movie version, with her daughter portraying Miss Tina.
"I've been through every version of it," Redgrave tells Press Association.
"My father was in it with two wonderful actresses, which I saw a number of times. Then I was in it much later as Miss Tina, and suddenly I get the chance to be this ferocious Bordereau, the old lady, which is kind of the full stretch of the bow."
The project is the fourth time mother and daughter have teamed up onscreen - Joely was a child when she first appeared opposite her mum in 1968's "The Charge of the Light Brigade" and she also hit the screen with her in the film Weatherby and TV drama "Nip/Tuck".