She's now one of fashion's most influential women, but even Meghan Markle can't please everyone.
The Duchess of Sussex revealed that she once donated a bag to charity, only for it to be very harshly rejected by another woman.
Super awkward.
Following the announcement of her patronages yesterday, Meghan made a visit to one of the charities she supports - Smart Works - to meet with women who help run the initiative, which helps unemployed and vulnerable women get back into work and prepares them for interview.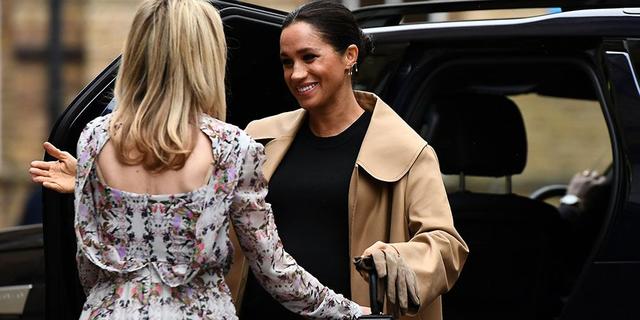 WPA Pool
One of their schemes is to give clothes to women, and Meghan herself got involved with this during her trip, even offering style advice (PSA: she's a big fan of the colour red).
However, clearly not everyone's a fan. While chatting with former Vogue editor Lady Juliet Hughes-Hallett, the Duchess revealed: "The last time I was here I suggested a purse and it was one that I had donated and she didn't like it I was like, 'oh, ok!'"
She continued, "I thought it was great."
Well, if it was anything like that Victoria Beckham box handbag she was carrying yesterday, the woman clearly missed out on the bargain of the century. Gutted.
Kensington Palace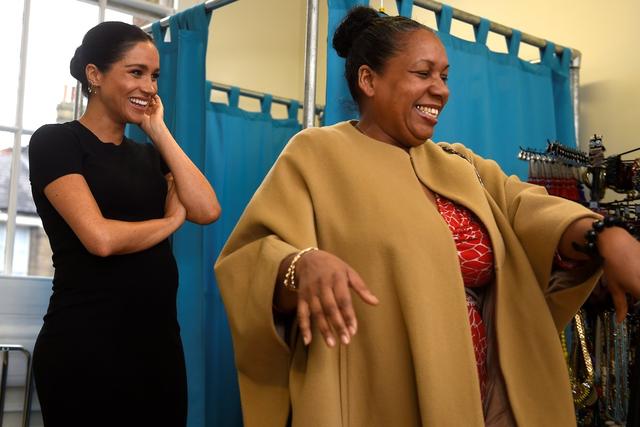 In the @SmartWorksHQ Dressing Room, The Duchess helped Patsy style an outfit for her new job. The award-winning charity helps unemployed women in their upcoming interviews by offering them an outfit to wear and 1:1 coaching.
As part of my personal story, I'd like the coat Meghan was wearing yesterday please.