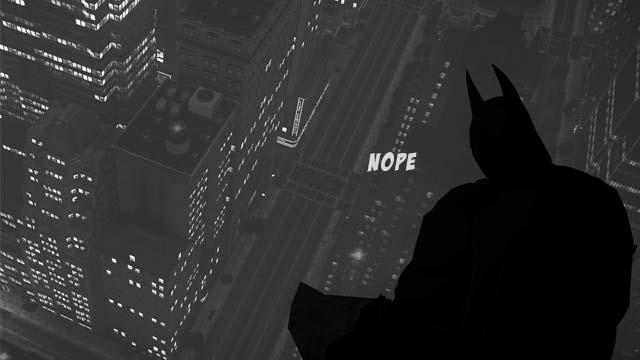 The arrival of Season 7 brings with it a fresh batch of cosmetics to unlock. As with previous seasons, players will be able to earn Battle Stars, level up their Battle Pass, and get access to a variety of new Skins, Back Bling, Gliders, and Harvesting Tools. However, developer Epic Games has also introduced a new type of cosmetic called Wraps.
As detailed in the patch notes, wraps will let players give their vehicles and weapons a fresh new look that, in some cases, can be made to match. So if you like to co-ordinate your outfits, this will be a welcome new addition. Wraps are earned in the same way as other cosmetics are, namely by completing weekly challenges to earn Battle Stars. Fortnite Season 7, Week 1's challenge are now available, and you can learn about them here.
Below you'll be able to see all the Wraps that are currently available as part of the Season 7 Battle Pass, so if one of them catches your eye you'll know exactly how much grinding you'll need to do to get it.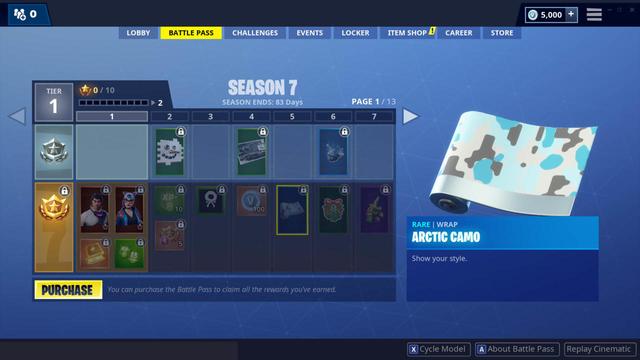 Of course, there's a whole bunch of other cosmetics to unlock in the Fortnite Season 7 Battle Pass. We've grabbed screenshots of all of them, so you can see it all here. But new cosmetics isn't the only thing Season 7 brings, as there's also a new vehicle called the X-4 Stormwing plane.
Beyond that, Epic Games has also launched Creative, which gives players their own island where they can join up with friends to create custom Fortnite experiences that suite their tastes. "It's a brand new way to experience the world of Fortnite," Epic explained. "Design games, race around the island, battle your friends in new ways and build your dream Fortnite. It's all happening on your own private island where everything you make is saved."