Use your ← → (arrows) to browse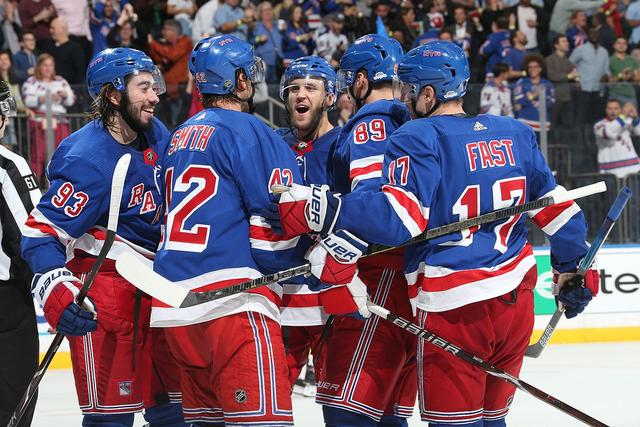 The New York Rangers managed to start a win streak. The team won four games, including two of three on their California trip.
Record: 4-0-0
Scores: NYR @ SJ 4-3 SOW, NYR @ ANA 3-2 SOW, NYR vs BUF 3-1 W, NYR vs MTL 5-3 W
The New York Rangers have won four in a row, including two in regulation. The super glue and duct tape somehow managed to make a working team, with coach David Quinn trying to hold it together.
While everyone has expected New York to trudge along and go through the motions of a rebuild, they're still fighting for wins. Obviously, it's understandable, as everyone involved is a professional and has a strong desire to win every single game. Not only that, but first time NHL head coach David Quinn came into the year with something to prove.
However, super glue and duct tape can't fix the problem for forever. Eventually, it crumbles and you have to actually repair the problem. For the Rangers, this means that this win streak simply isn't sustainable. Eventually, the team will once again find themselves on the losing end of the spectrum.
This doesn't mean that losing is bad or underperforming by the team. It's what was initially expected, and is frankly what the team needs. In order to sustainably fix the problem, the Rangers need to lose. Losing means higher draft picks, which means more high-end talent entering the system. While the win streak has been fun, it's time for the Rangers to lose for Jack Hughes.