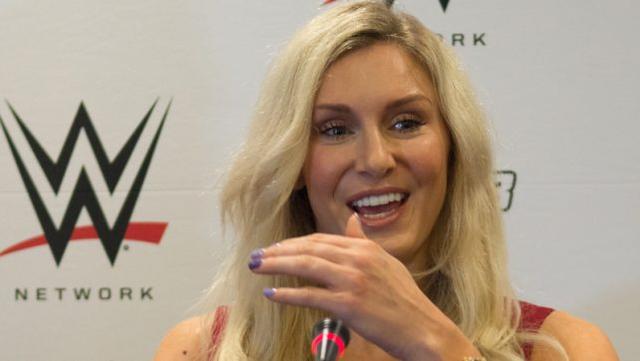 Charlotte Flair did an interview with Newsweek to talk about Evolution and her Smackdown's Women Title Last Woman Standing match against Becky Lynch. Charlotte also touches upon the scare of getting thrown through the LED screen, what legend she would have liked to face if she wasn't up against Becky, Ronda Rousey and more. Below are a few quotes:
Charlotte on her Becky Lynch feud:
I try not to think about it too much. I'm ecstatic about it, but I don't want to jinx it. I know people are saying that and with every match the story keeps getting better and better, but that's all I could hope for.
On her Last Woman Standing match:
Especially after SmackDown on Tuesday, it was the only direction that would make sense with the brutality of what happened. And it's perfect for the story between two best friends.
On the crowd's reaction to the feud:
For me, I look at it as if I wasn't getting a reaction I would have a major problem. People have a natural reaction to their favorite. But I don't necessarily focus on whether it's a boo or a woo because the story is going so well.
On getting tossed into the LED screen:
[Laughs] I'm fine it just scared me more than anything. You don't see that very often. I was very excited because I got to put my former best friend through an LED board. I love doing Mixed Match Challenge, so I'm glad they still let me compete after they wrapped me up.
On having fun during the Mixed Match Challenge:
Yes! The dancing is terrible [laughs] it's so bad. But I really built this wall around my character and I think it has to do with all the pressure I put on myself. For me, when I get to do Mixed Match Challenge, I'm like, I'm not as stiff and don't have as much pressure on myself. I get like "See! I can smile, I know how to have fun." I love it.
On which legend she would've loved to face:
Lita. I say this because she was a mentor when I first debuted on the main roster. She brought out a lot in me and taught me a lot so having the opportunity to face her with the same tools that she gave me would have been—I hate to use this word—magical. But with the current story I have going on, I just don't think it wouldn't feel right not to be facing Becky. I won't say it's the top story but it's the most heated story
On the prospect of facing Ronda Rousey:
I can't say that I don't envision having a match with Ronda, but only because I'm so impressed with how far she's come. She's really taken to her role and I'm floored by how fast she's picked this up. Just because you're MMA doesn't necessarily mean you're going to be good at this. She's passing everyone's expectations, or at least mine. So I would like the opportunity to face her. But no, I'm focused right now and Evolution is going to be a night for the ages.
You can read the entire interview by going here.