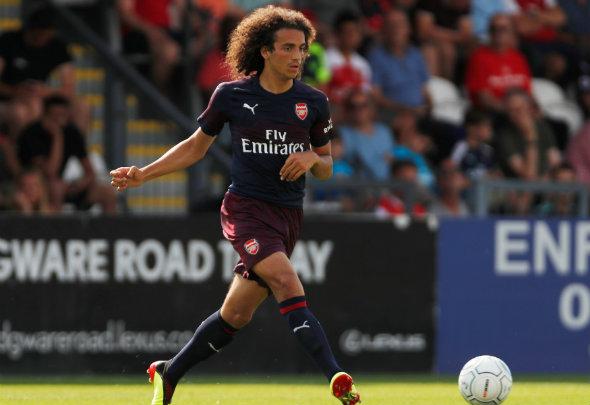 A section of Arsenal fans have taken to Twitter to drool over Matteo Guendouzi for his performance in their team's Europa League win against Qarabag on Thursday night.
The summer signing played the full 90 minutes of the clash in Azerbaijan and registered his first goal for the club in what was a comfortable 3-0 triumph.
Many Gooners were delighted with the contribution of the 19-year-old central midfielder.
This Is Futbol has rounded up some of the best tweets below.
''''''Ramsey, Wilshere, Ox, etc have all been hit and miss youth talents since Fabregas but I think Guendouzi is the one that will become world class and elevate the club to another level
Troels FordListen. Listen. Guendouzi has NEVER scored a competetive goal until today. For his favorite club. Wow. #Arsenal #EuropaLeague
Jafar IdreesThe names on the score sheet really shows its a new era at arsenal. Goals from sokratis, Rowe and guendouzi,incredible feel, oh exciting times.
David GreenallWhen Guendouzi plays for #afc I always think Diversity are a man down
Moyo Makinde The joy on Guendouzi's face on scoring his first goal was priceless. Such a lad
Bradley TurnerSmith-Rowe & Guendouzi are gonna be soooooo good
ShortyGuendouzi looks like the bargain of the season, what a talent
smartarsegoonerWow. What a lovely strike from Guendouzi #UpTheArse
Peter MKRowe and Guendouzi for Arsenal....wow!
Tony DoyleGuendouzi could become a prettier version of Emmanuel Petit . He is still only a baby . Wow