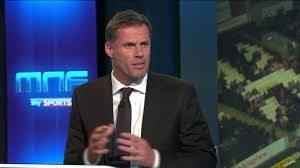 Jamie Carragher has made the shock claim on Sky Sports that Tottenham are possible Premier League title challengers this season.
The high profile pundit named Manchester City as his favourites, ahead of Liverpool and Chelsea, but suggested Spurs are also in the running despite a mixed start to the season and their failure to sign a player over the summer.
"I wouldn't write off Chelsea," Carragher told the Sky Sports website. "They have a great habit of winning trophies, certainly early in a new manager's reign. Spurs as well, after a bit of a wobble, are only four points off the top.
"But I think it will be difficult for Spurs to challenge for the title with their squad depth and how many players went to the World Cup but I wouldn't write off Chelsea with Eden Hazard in the form he's in.
"But [Jurgen] Klopp has been there a lot longer than [Maurizio] Sarri and Pep's [Guardiola] into his third season also – and both sides are looking the real deal at this early stage – you would say it would be between these two, with City being big favourites."
OPINION
Spurs are fourth in the Premier League and only four points adrift of City and Liverpool, who have both started the season superbly. But the statistics do not tell the whole story. Tottenham were ripped apart by Klopp's side at Wembley and also suffered a defeat at Watford when they were well below par. Mauricio Pochettino's outfit have also lost both their Champions League matches and were taught a footballing lesson by Lionel Messi and company on Wednesday night.