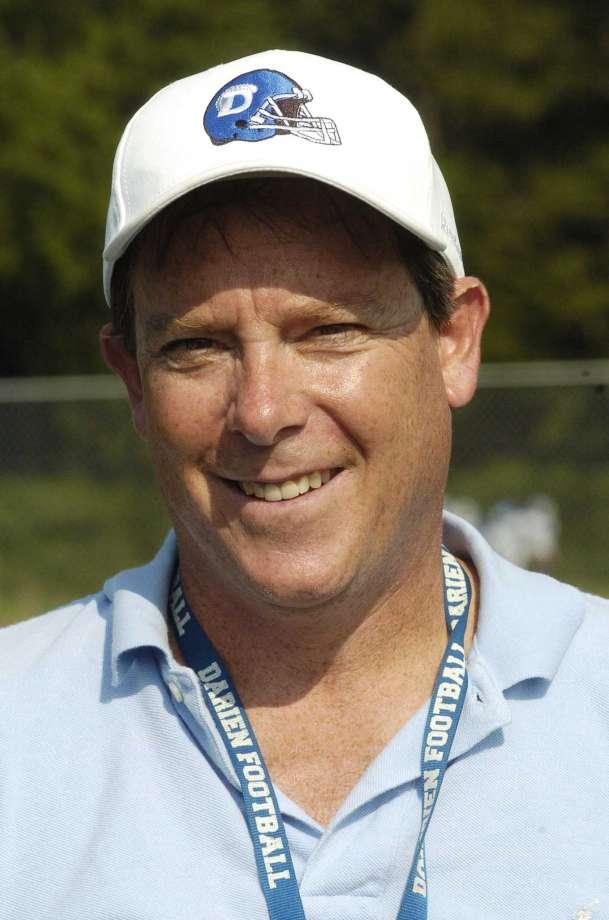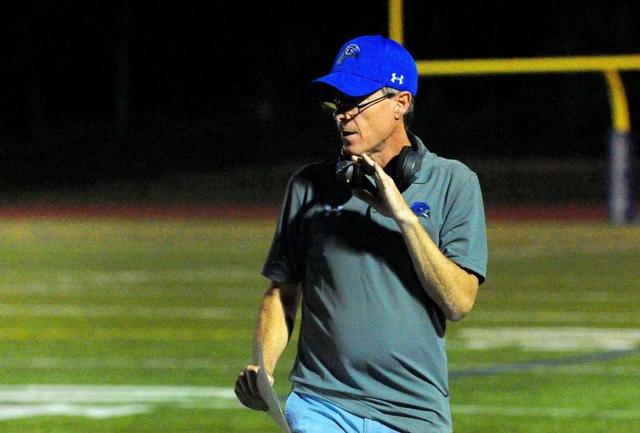 Ross bringing fun, winning back to Ludlowe
FAIRFIELD — Brian Howell was through. He was done with football.
It had been a miserable season, 10 games, 10 losses. None of those 10 defeats even remotely close. As a sophomore, he saw the seniors, including his older brother, Chris, at odds with the coaching staff — even to the point of the players boycotting a practice after a blowout loss to Greenwich.
Once, the game had been fun. Now, it was anything but.
Even when the old Ludlowe coaching regime was sent packing and a new staff, headed by Darien assistant Mitch Ross, came in last year, Howell did not play. The pain and disappointment of that 0-10 season was still festering like an open sore.
But last season, a season where the Falcons went 1-9, something interesting happened. Players started talking about the changes that had come under Ross' watch. It was taking time, but football was becoming fun again, slowly, but surely. Kids were talking to their friends, telling them, check us out, come on out. Give football another chance. So, some of them did.
It was the first step.
"Last year, even though you didn't see it in the record, you could feel the culture changing," Ludlowe senior receiver Jake Northrup said. "As soon as (Ross) got there, there was a difference and now, a year into it, you're starting to see the results. It's was a combination of having a fresh outlook and a new commitment to the program."
And bringing back some of that old Falcons fire.
When and where the conversation took place, is moot, but at some time last season, Ross went out looking for Howell. A talented athlete, Ross knew what Howell could bring to the program. Ross nee
This week, the Falcons have a chance to do something that hasn't happened in over 30 years. Don't think that they don't know what they're playing for.
"We're definitely looking forward to this Friday. It's going to be fun," Wilson said. "We just have to stay focused and take it one game at a time."