The Nintendo Switch has managed to rack up a huge number of great games since its launch over two years ago. It seems that the Japanese video game company has finally started listening to the demands from their western fans for more third-party titles, and more importantly, fresh additions to everyone's favorite Nintendo franchises. We've compiled a list of the best exclusives on the Nintendo Switch, and we've made sure that all these titles can't be found anywhere else — even on other Nintendo consoles.
Platforming
'Super Mario Odyssey'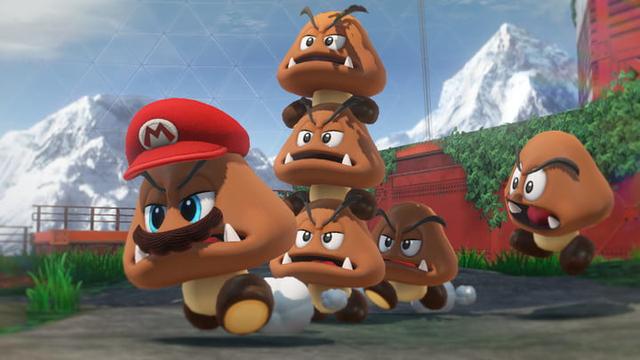 Nintendo had moved away from the open-ended 3D Mario platformers during the 3DS and Wii U's lifecycles, preferring to focus on course-based levels, instead. That changed with Super Mario Odyssey, a whimsical game that brought back all the wonder and discovery of Super Mario 64, but added in the character Cappy to completely change how you approach obstacles. With Cappy capable of turning Mario into nearly any object or enemy he comes across, he can traverse giant lava pits, sneak through narrow openings, and even go 2D in order to run along a painting on a wall. The gorgeous, jazzy soundtrack makes every moment even more joyful, and the bizarre and creative environments are unlike anything we've seen in a Mario game before.
'Kirby Star Allies'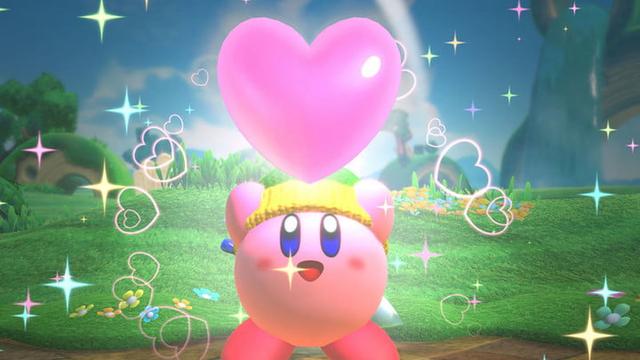 One of the most kid-friendly franchises in Nintendo's library, Kirby has floated through the air and copied enemies' abilities for decades, and his first outing on the Switch understands what makes Kirby great. The basic 2D platforming structure remains largely unchanged in Kirby Star Allies, but Kirby now has the ability to not only steal powers, but recruit the enemies to as part of his squad. Kirby can even combine powers together to create even more powerful attacks during particularly challenging areas, and if you can't handle the game alone, you can bring up to three friends along for the ride. It's certainly one of the easier game on the Switch, but if you want to introduce your kids to the system, Kirby Star Allies is a great choice.
Sports
'Arms'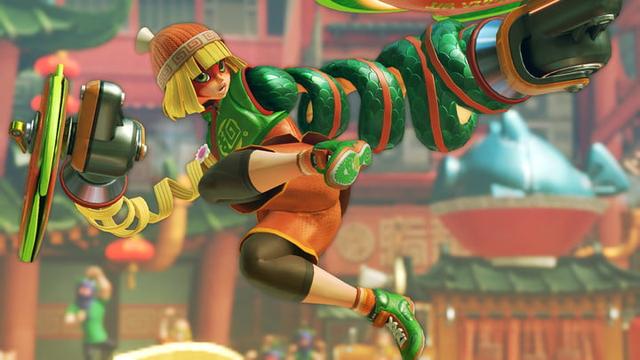 If you ever need to show a prospective Switch player just what the system can do across its different modes, you can do a lot worse than Arms. The hybrid fighting game plays out like an over-the-top boxing match, as players use either the Joy-Con motion controls or traditional analog sticks to send punches soaring across the arena into their opponent' face. With a ton of different characters to choose from – and more being added since launch via free DLC – you can customize your fighter to fit your particular play-style. After tackling the offline Grand Prix mode, it's time to take things online, where you'll face enemies capable of dodging nearly every attack as they line up a hook or jab of their own.
'Golf Story'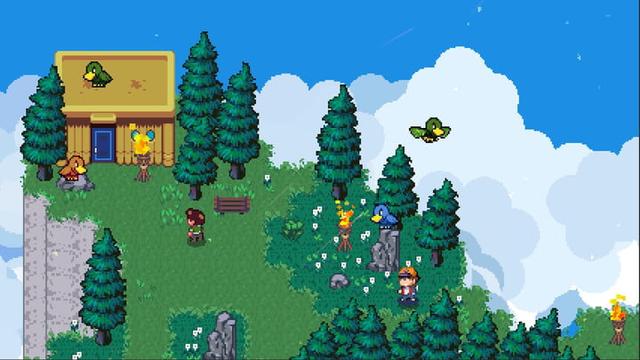 Don't let the name Golf Story fool you – yes, you'll be playing quite a bit of golf, but the game is a full-fledged story-focused RPG that fans of Camelot's old-school Mario sports games will love. The game will take you across a number of different environments that offer far more diversity than you'd get in a traditional golf game, and aside from playing on standard courses, you'll have the opportunity to complete special golf challenges when you're exploring the world. There's even disc golf for those skilled with a Frisbee, and you can complete a number of different activities only tangentially related to golf. The game is also absolutely gorgeous, with its pixel art emulating the 16-bit era perfectly.
'Mario Tennis Aces'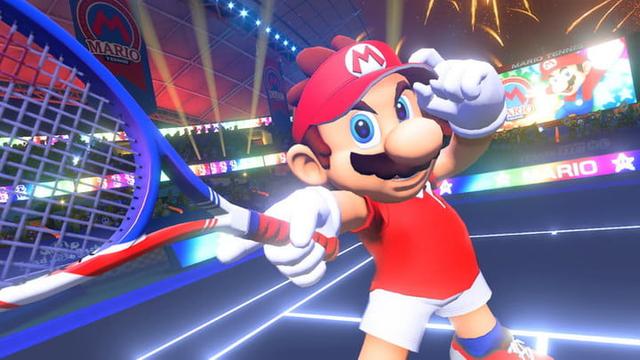 Mario's last outing on the tennis court, Mario Tennis: Ultra Smash, was a barebones game that did little to help the struggling Wii U attract more players. Thankfully, the same can't be said for Mario Tennis Aces. The Switch exclusive not only gives us strategic and intense tennis matches that force you to use every trick at our disposal, but also a hilarious campaign mode that helps to teach you the basics before ever squaring off against another player. With a special Swing mode for newcomers not used to traditional controls, it's the perfect game to pull out at parties, and it runs beautifully when in handheld mode.
Racing
'Mario Kart 8 Deluxe'
Yes, Mario Kart 8 was released on the Wii U, but the sheer amount of content in Mario Kart 8 Deluxe makes it feel like an entirely new game. All courses and characters from the Wii U release are included, as well as all DLC characters previously offered as paid content. New downloadable content featuring Link and his Breath of the Wild gear was also released for free and if you use the cardboard Nintendo Labo kits, you have entirely new ways to play. Mario Kart 8 Deluxe is the perfect choice for trips, as you can use the Switch's built-in stand, hand your friend a Joy-Con, and start racing head-to-head where you are.
Puzzle and strategy
'Snipperclips: Cut it out, together!'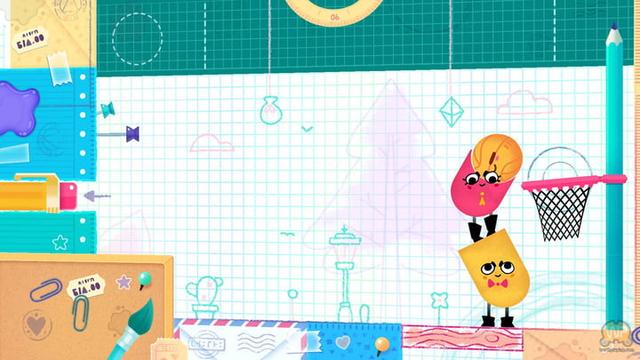 An underappreciated launch title for the Switch, Snipperclips: Cut it out, together! tasks two players with completing simple paper puzzles by literally cutting out segments of their own bodies with scissors. This might be to carry an object from one end of the screen to the other or reach a difficult button, but the experimentation and trial-and-error gameplay loop is a big part of its charm. You'll have just as much fun failing with a friend as you do succeeding, and up to four players can enjoy it at the same time in Party mode. Extra downloadable content has also been released for the game, and you can bundle it with the game in the Snipperclips Plus version.
'Mario + Rabbids Kingdom Battle'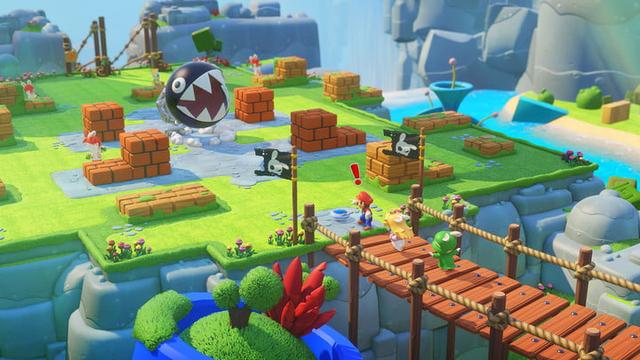 Nintendo fans everywhere were scratching their heads when Ubisoft unveiled Mario + Rabbids Kingdom Battle, as it combined the Mushroom Kingdom's classic levels and heroes with the largely annoying Rabbids characters. We scratched our heads more when we discovered it was essentially an XCOM clone, but against all odds, Kingdom Battle is great. The strategy game delivers turn-based combat that's as good as anything in the XCOM series, alongside a healthy dose of puzzle solving and plenty of goofy humor. The Rabbids are surprisingly not annoying here, either, as they play on the Mario series' tropes in the best way possible.
Shooting
'Splatoon 2'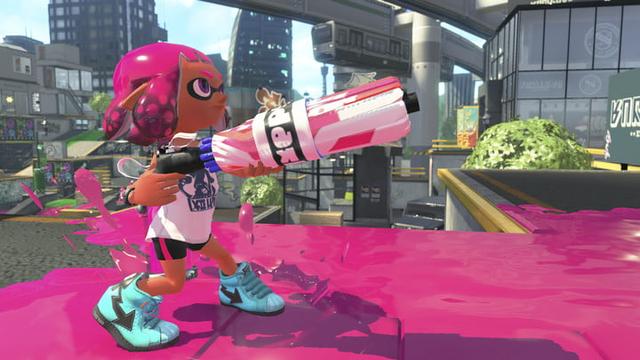 The first Splatoon offered a uniquely Nintendo take on multiplayer shooters, focusing on covering a map with ink rather than killing other players. Splatoon 2 builds on that foundation with an even more exciting and hilarious campaign mode and brilliant multiplayer maps that encourage teamwork and tactical thinking. The new cooperative "Salmon Run" is a blast, as well, with giant boss-type enemies storming the shores as you attempt to fend them off, and special limited-time Splatfest events pit two teams against each other for bragging rights. If you're competitive, Splatoon 2 is for you, but even those more interested in a casual shooter will find something to love here.
'Octopath Traveler'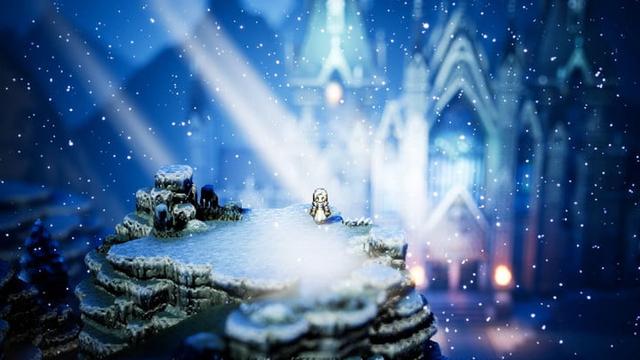 The mid-'90s was the golden age of role-playing games, with Square (now Square Enix) releasing phenomenal adventures like Chrono Trigger and Final Fantasy VI. Octopath Traveler doesn't try to emulate the structure of those games, with its more modern pacing and level design feeling appropriate in 2018, but the game wonderfully emulates the pixel art style of its characters. These characters are placed on a 3D environment to create something akin to a pop-up book, and Square Enix' tremendous turn-based battle system is the icing on the cake. Octopath Traveler is a lengthy game loaded with stories to hear and bosses to fight, and you'll be ready to play it all again after you see the credits roll.
'Xenoblade Chronicles 2'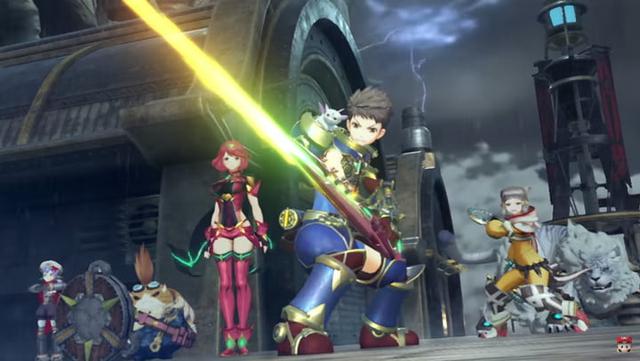 Xenoblade Chronicles 2 is an immense role-playing game that serves as a worthy successor to its Wii and Wii U predecessors, telling a sprawling story that has all the mystery, goofiness, and suspense you'd expect from a Japanese anime-style game. The battle system allows you to fully customize your attacks and abilities to fit your style, with Blade characters assisting you, and when you aren't battling monsters, you'll be staring in awe at the game's gorgeous world. Built on the literal backs of beings called Titans, the floating world is surreal and beautiful, and you can even explore it all over again in the paid Torna – The Golden Country expansion.
Creation
Nintendo Labo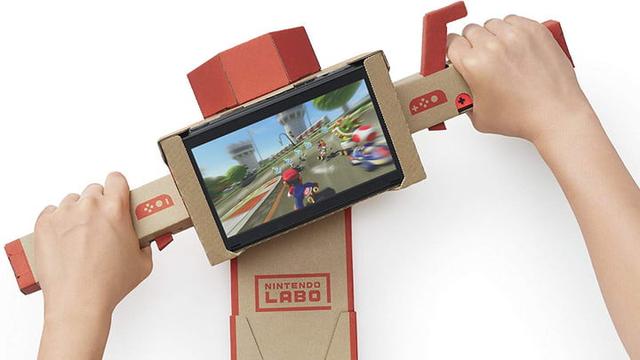 A series of constructible sets rather than a standalone game, Nintendo Labo might be the most creative thing Nintendo has done so far with the Switch, and that's saying something. Each set comes with a series of cardboard sheets as well as stickers and rubber bands, and these are then built via instructions found in the packaged software. Players of all ages can create working RC cars, a piano, a robot suit, and even a fishing rod using the included pieces, and with the Toy-Con Garage mode, you can even create your own unique designs. Players have managed to make some remarkable items thus far, including a working pinball machine and even an alarm clock.