Not since Graeme Hick qualified to play for England has there been a nationwide countdown to the day when a player can run out wearing the Three Lions – in Test cricket or either of the shorter formats.
An exception has been made, though, for Jofra Archer.
His performances in the world's biggest T20 competitions have already singled the all-rounder out as one of the most exciting young players in world cricket.
Until whichever period imposed on him is served, England fans will have to make do with seeing the Barbadian-born 23-year-old perform for Sussex or the multitude of franchises that he represents around the globe.
This weekend's Finals Day at Edgbaston, however, should offer a tantalising glimpse of what Archer will bring to the England side if and when he's selected.
At present, Archer will not be able to play for England until 2022 when his seven-year qualification period expires.
Back in June there was talk of that deadline being brought forward to four years – in line with ICC standards – which would have meant Archer was available to aid England's bid for a first 50 over World Cup crown on home soil next summer.
Since then there has been no confirmation that a wind of change is on its way.
But on a breezy day at Hove, Archer admits that he would welcome any flexibility, if only to help him ease-up on his relentless schedule.
The 23-year-old bats for Sussex during a Vitality Blast match against Gloucestershire (Getty Images)
"It's speculation, I can just hope that the speculation is true and that it can happen," he says. "At least if I do qualify and I don't get picked, I still get to spend a little bit more time at home.
"Playing in all the leagues around the world, I have limited home time with all the days I have to spend in England. From a more personal point of view, I would like to spend a little bit more time with my family."
For a cricketer who has been on the road almost constantly for the past 12 months, that's understandable.
As is the fact that most countries in the world would welcome the all-rounder with open arms.
Since shining for the Khulna Titans in last winter's Bangladesh Premier League, Archer has gone from a relative unknown outside of the South Coast and the Caribbean to one of the most expensive players at the Indian Premier League (IPL) auction back in January.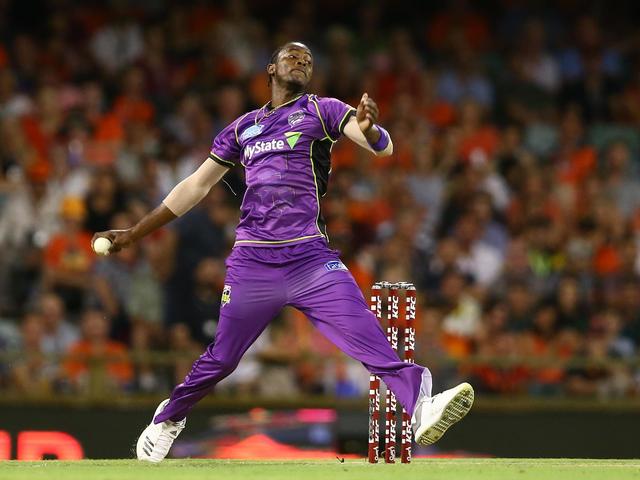 Still refreshingly unassuming, there is little danger of Archer getting too big for his boots, regardless of whether that qualification date shifts or remains steadfastly stuck. Even if he sometimes finds the relentless nature of four-day cricket difficult to adapt to after the rather more immediate pleasures of T20.
"It can be tough," he says. "You need to be bowling quick in September – it's all good to be bowling quick in April to July but you need it more as the season comes to an end.
"I've got enough in the tank to get me to the end of the season, then I'll go away, relax for a bit and then the cycle starts all over again.
"It's more mentally draining than anything. You'll be tired no matter what format you're playing in but to be mentally switched on – getting through 96 overs..."
He tails off, then shrugs his shoulders, smiling.
"For me, I struggled a lot coming back (from T20 cricket this winter) but I think the cricket will take care of itself," he says. "I bowl every session so the times I'm waiting for the ball to be thrown to me are the hard times.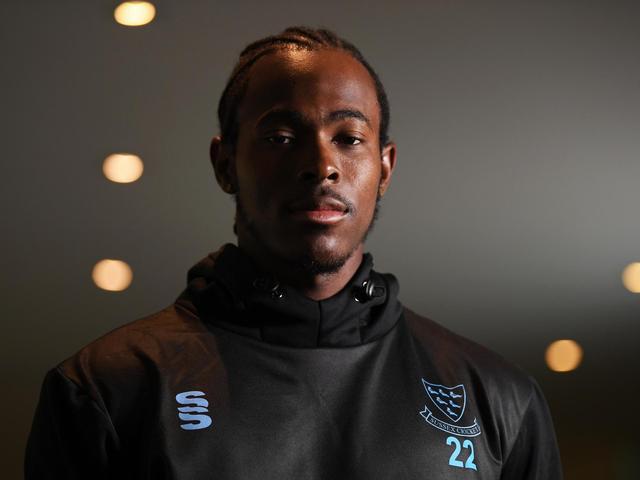 "Just two hours, that's what I tell myself. If wickets are falling, you have that adrenaline, you have that eagerness. I think I'm getting better at readjusting from Twenty20 cricket."
With Sussex's chances of promotion from Division Two having diminished following Kent's win and their defeat to Durham this week, the County Championship can wait.
First up is the serious business of Archer attempting to win his first major piece of silverware.
"I'm so excited," he says. "I haven't won a tournament yet. I almost did with Hobart in the Big Bash. We got to the final and then we lost to the coach (Jason Gillespie's Adelaide Strikers).
"I've lost in the quarter-finals with Sussex but now we're at Finals Day and I hope we can go one further.
"I watched it last season and I've seen a few of them on television but to be there playing is a great opportunity.
"Whoever plays the second game usually wins. Your body is warmed-up, you've got a bit of momentum and you can just keep going. If you play the first game, I think you have too long to switch off before switching back on again."
If that patterns continues then Archer could well be celebrating by the time Saturday evening rolls around, with Sussex playing Somerset after the Worcestershire Rapids take on the Lancashire Lightning.
The all-rounder is a man who thrives on the biggest stage. Expect this particular Archer to hit the spot again on Saturday.
Follow the Independent Sport on Instagram here, for all of the best images, videos and stories from around the sporting world.