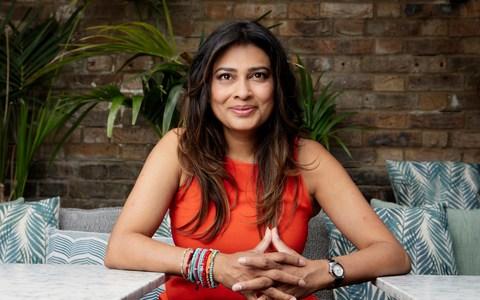 Nisha Katona, rising star among television chefs and owner of a burgeoning restaurant empire, recently went to an industry dinner. "I was in a room of 1,000 people. I think there were maybe three female restaurant owners. And someone tried to take a glass off me, thinking I was a waitress."
A barrister for 20 years, and with no formal chef training, she began making YouTube cookery demos in her kitchen, enlisting her mum, Meena, as a wry sidekick. Within ten minutes of seeing one, Jamie Oliver's agent was on the phone to sign her up.
There followed recipe books (three), the Mowgli chain of restaurants (six, and...